Professional Survey Services to Northern California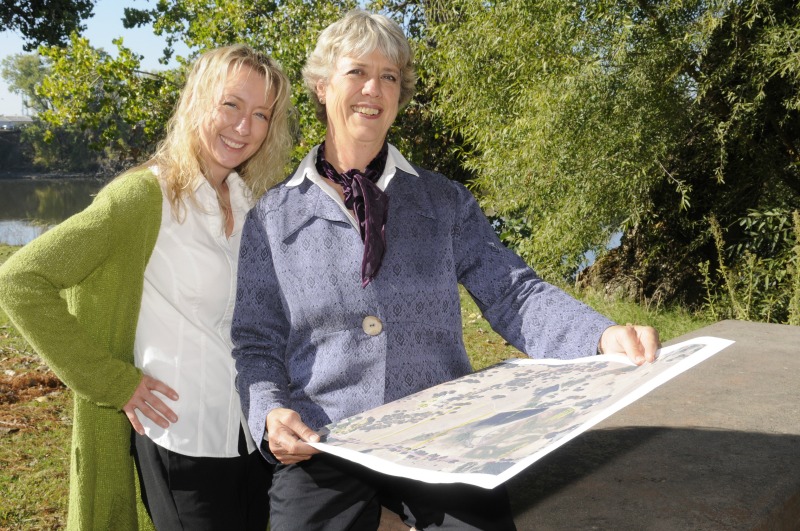 Clear Path Land Evolvement Inc. is a professional services provider under the direction of Christine M. Johnson PLS. She has a long history of successful collaboration with diverse teams on environmental and land development projects and is a noted authority on boundary retracement.
We provide professional consulting and services in the following areas:
Field surveys and topographic mapping

Title and boundary location, research, interpretation and analysis

Regulatory Surveys including: Records of Survey, Minor and Major Land Divisions, Easements, Boundary Line Adjustments

Project planning and implementation

Acquisitions, entitlements, easements and land use

Aerial mapping and photography

ALTA Surveys

Expert Witness Testimony
Professional Associations
CLSA – California Land Surveyor's Association – member
Certifications
Woman Owned Business (WBE) – CPUC
Small Business Enterprise (SBE) – California Dept. of General Services
State Woman Business Enterprise (SWBE / DBE) – CalTrans
Community Service
Vice Chair on the Board of Directors for the Placer County Resource Conservation District
Member of the Auburn Elementary School District "7-11" committee
Recording Secretary for Soroptimist International of Historic Auburn
Ponticello Enterprises provides City Engineering Services to the Cities of Winters and Colfax. Through separate qualifications-based selection processes for each city, Clear Path Land Evolvement was selected for on-call Map Check Services, which they currently provide.
As part of the services, Christine Johnson has reviewed Parcel Maps, Final Subdivision Maps, and Easement documents. I have found her to be very responsive, timely and affordable. She accepts electronic submittals via email which has been convenient for the land owners.
I highly recommend Clear Path for the County's on-call surveying services and provide this letter of recommendation to you for your consideration.
Alan Mitchel P.E.
We have been working with the county to gain approval on a variance and needed to satisfy one of their conditions. Christine was very quick to respond and was an absolute joy to work with. She took her time to explain what she was doing during the surveying process. Christine came out did here job and much to my astonishment had the required document back to me in just a few hours, incredible! Took the paperwork to the county and her document was precisely what they needed to move forward with the permitting process.
I highly recommend Clear Path, Thanks for everything!
Terry L.
I worked with Christine on numerous land survey and easement related issues for a 6.5 acre parcel I own. She was always professional, responsive and reasonably priced. I strongly recommend her services to anyone looking. Please let me know if you have any questions about her. Dennis A.
Clear Path Land Evolvement

2705 Vista Roble Drive
Auburn, CA
10406 Courtenay Ln,
Truckee, CA
p. 530.414.3120
f. 530.653.2126
Monday – Friday
7:30 a.m. – 6:00 p.m.
Saturday -Sunday
Closed